Electronics technician for automation technology: why these professions are in such high demand
Electronics technicians for automation technology are an important part of modern industry. They ensure that machines and systems function smoothly and thus make a significant contribution to efficiency and productivity. You are responsible for the planning, construction and maintenance of electronic control and regulation systems. They design new systems or optimize existing ones. Their tasks also include the maintenance and repair of defective systems.
Responsibilities of electronics technicians for automation technology
The range of tasks of electronics technicians for automation technology is very wide. On the one hand, they are responsible for ensuring the operation of automated systems and plants. Such a system can consist of several parts, all of which must be connected in order for it to function smoothly. These include control and regulation systems, measuring devices and sensors. Electronics technicians for automation technology have extensive specialist knowledge in relation to electrical and mechanical systems. Their tasks as electronics technicians for automation technology include not only the installation, maintenance and repair of the systems, but also their programming.
In addition, they take over Quality control of the plants and are responsible for them Production process monitoring. Furthermore, it is their responsibility to identify and correct errors in the system and to add new components or contribute to the optimization of existing components. In addition, it is important that electronics technicians for automation technology are always up to date with regard to new developments in the industry and observe industry trends. In this way, they can ensure that their work is based on the latest findings and that the systems can be operated more efficiently. Finally, electronics technicians for automation technology will often have to work as consultants or problem solvers in order to be able to assist customers with technical questions. 
Electronics technician wanted?
Are you looking for temporary workers or subcontractors, electronics technicians for automation technology, building technology, industrial electricians or electronics technicians for operating technology? The fastest way to the staff from the Electrical engineering is through the recruiter or temp agencies. As a leading personnel service provider, we will be happy to help you find and place suitable personnel. Our electronics technicians from Poland, the Czech Republic, Hungary, Slovakia and Romania speak German and can be at work within 7 days. 
Our services include recruitment, Temporary employment agency, Subcontractor placement of electrical,technicians for automation technology for large and small projects. 
Recruitment from Eastern Europe - this is how it works:
When it comes to recruitment from Eastern Europe, experience and competence are the be-all and end-all. With our sophisticated process, we ensure that the right candidates are found for your company.
According to your specifications, we create a detailed requirement profile in order to start a comprehensive search. Our team of experienced personnel consultants uses a network of job exchanges, placement agencies and databases in Eastern Europe. This is how we guarantee you a fast and effective personnel search.

In addition, we check and evaluate every electronics technician from Eastern Europe based on their qualifications and experience. This enables us to guarantee that you will receive qualified staff that meets your expectations.

We take care of the contracts, permits and certificates.
We organize transport for workers to the place of work. They can be ready for use in Germany in just 7 days.
With our help you will find the right employee and can thus ensure the success of your company Recruitment from Eastern Europe to back up.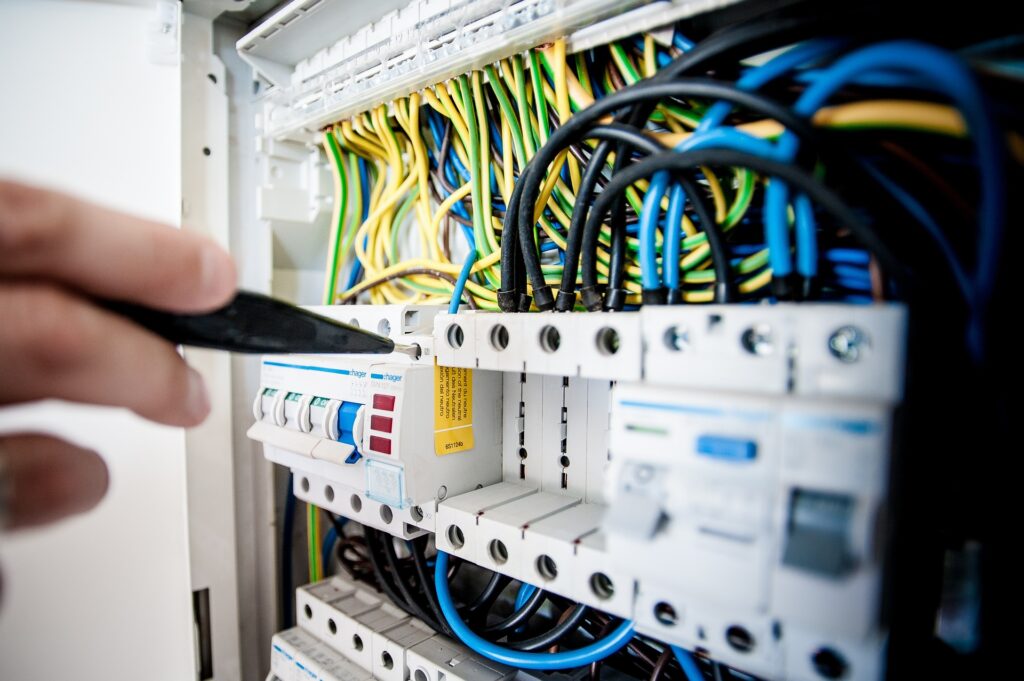 Qualified specialists in electrical engineering
As an experienced personnel service provider, we provide Zeitarbeit International, since many years skilled workers from abroad as well as assistants Poland, Czech Republic, Slovakia, Hungary, Baltikum. and Eastern Europe and act as an interface between clients in Germany and contractors abroad. We provide you with qualified specialists and assistants for electrical engineering:
Temporary work International s.r.o.
Since over 25 years we are active as a recruiter. We place temporary workers and subcontractors Qelders, Locksmith, Elektriker, Production helper, fitters, solar experts as well as medical professionals from Poland & Eastern Europe.
Are you looking for a reliable partner for skilled workers from abroad? Contact us! We look forward to cooperation!