Successful machine relocation
With us as a personnel service provider for industrial companies
A machine relocation is a real challenge that companies usually do not want to carry out independently or cannot carry out due to human or technical resources. It doesn't matter whether you want to relocate a machine within a factory building or move a factory to a new location - regionally or internationally - we at Zeitarbeit International are at your side to advise you. Thanks to our many years of experience in Industrial assembly, plant construction or machine relocations, we have qualified assembly personnel from Eastern Europe and the necessary equipment. We provide you with well-established subcontractor teams and temporary workers from Eastern Europe for large and small projects.  
Our specialists Poland, Czech Republic, Slovakia, Hungary, Latvia, Lithuania and Ukraine have many years of experience in machine relocation, in which Logistics and installation. In addition, we offer extensive Industrial services at. We provide electricians, plastic welders, autogenous Qelders, plastic welder, Locksmith, mechanics, mechatronics technicians, fitters from Eastern Europe. Together with you we plan the timing of your machine relocation. Of course, we take over the entire process from disassembly to transport and reassembly, including recommissioning.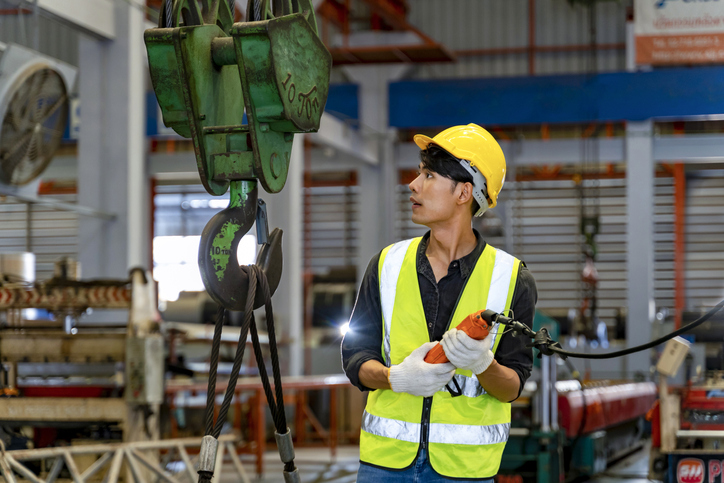 Cross-industry machine relocation
With our expert staff from Eastern Europe, we offer our industrial services in almost all sectors. If Plant construction or Automotive, whether printing or escalators, whether mechanical engineering or pressing plant - we offer individual solutions adapted to your requirements. Thanks to our large network in Eastern Europe, we can provide suitable personnel for your machine relocation quickly and easily. 
With Zeitarbeit International as a partner
The Zeitarbeit International is the leading personnel service provider for the relocation and assembly of industrial plants and industrial assemblies. We offer customers in Germany, Austria and Switzerland individual solutions in the areas Temporary Work, Recruitment and Employee leasing, work contracts.  Our core competencies lie in assembly services, especially in the industrial sector, mechanical and plant engineering or trade. 
We provide experienced specialists from Eastern Europe for industrial services and assembly work of all kinds. Our Subcontractors and Temporary workers from Eastern Europe are highly qualified, speak German and can be on site within 7 days. 
Are you interested? Feel free to contact us! 
Recruitment Eastern Europe
Our services
As an experienced recruitment agency in Eastern Europe. we hire out qualified specialists for industrial services Poland, Czech Republic, Croatia, Bulgaria, Hungary as well Of Ukraine. We take care of the complete handling, organization, transport and accommodation on site.